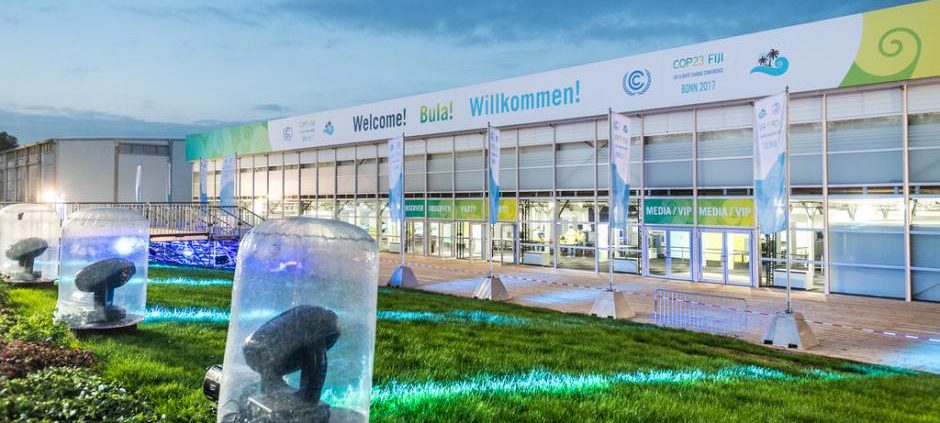 Greenbiz: An open letter on COP23 from Walmart and WWF
We need to pick up the pace. That is the imperative on everyone's mind as representatives arrive in Bonn, Germany for the COP23 climate negotiations.
At COP23, governments are convening to discuss next steps for implementation of the Paris Agreement, which aims to achieve net-zero global greenhouse gas emissions by mid-century. To accomplish that, world leaders must establish more aggressive emissions reduction targets — now.
But governments cannot do it alone. The private sector also has a crucial role to play, particularly now in the wake of the U.S. withdrawal from the Paris Agreement.
In the months leading up to the withdrawal from the climate accord, Walmart signed an open letter encouraging continued participation in the Paris Agreement. The reason is simple: like many business leaders, Walmart understands that embracing renewable energy and other climate solutions can foster growth and cut costs at the same time.
It's already happening. America's fledgling renewable energy economy employs 3.3 million people — more than the entire U.S. fossil fuel industry. The growth of the solar and wind industries is particularly impressive; the two industries are churning out new jobs at a rate 12 times faster than the U.S. economy overall.
Early adopters are also seeing significant savings. Last year, companies that set climate targets collectively saved $3.7 billion (PDF). That's just scratching the surface: According to a joint study by WWF and the CDP (formerly the Carbon Disclosure Project), businesses that begin cutting emissions now, and average 3 percent reductions a year, could save a staggering $780 billion over the next decade.
Walmart already has saved $1 billion from doubling the efficiency of its fleet from 2005 to 2015. It's part of a broader effort to cut greenhouse gas (GHG) emissions from its facilities and supply chain.
That is why the world's largest retailer has launched an ambitious new initiative, Project Gigaton, designed to encourage suppliers to reduce emissions by 1 gigaton (1 billion tons) by 2030. For context, that's equivalent to taking more than 211 million passenger vehicles off U.S. roads for a year.
WWF advised Walmart on Project Gigaton's design and has joined with the Environmental Defense Fund, the Nature Conservancy, Conservational International and other groups to encourage suppliers to join in the effort.
For the full article click here
https://ykcenter.org/wp-content/uploads/2017/11/COP23_0.jpg
530
940
Yossi Behar
https://ykcenter.org/wp-content/uploads/2018/10/YK_center_logo-one-line.png
Yossi Behar
2017-11-21 20:51:52
2017-11-21 20:51:52
Greenbiz: An open letter on COP23 from Walmart and WWF