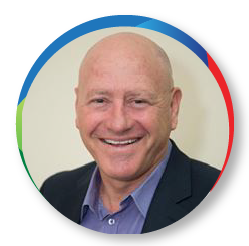 Tal Ronen
President & Co-Founder
Tal Ronen's name is inextricably intertwined with his role as the visionary and founder of executive and organizational coaching, currently a thriving industry in Israel.
His impressive 25-year career in the field includes coaching high-profile figures, as well as hundreds of executives who've gone on to drive the Israeli economy through their leadership and management skills in key private and public sector organizations.
Tal is a leading coach and innovative game changer specialist. For over 25 years, Tal has delivered high‐impact business coaching, organizational workshops, trainings and motivational corporate keynotes. A highly trained generator and critical thinker, Tal specialized in working with organizations that are committed to becoming market pace-setters, game-changers and change-makers by designing sustainable futures.
Tal is the developer of the Reboot Technology for organizations and the innovator of the YKCenter 4D model, as well as other methodologies such as Democracy 3.0 and the GameChanger Challenge. He established a thriving coaching industry and is an unwavering stand as a champion of peace and sustainability in the Middle East. Mr. Ronen was the Executive Coach of the late Israeli President Shimon Peres from 1990-2005 and contributed to the development of the New Middle East Initiative.
Tal worked with a long list of organizations, such as UBS Bank, McCann Erikson, Arison Group, Intel, Coca Cola, El Al Airlines, TelRad Networks, L'Oreal, Shikun-Ubinui, Keter-Plastic, Miya, Harel Insurance, Nice, Digital, Motorola, Visa Cal, Poalim Bank, Globes, Yedioth Ahronoth, Menora, Migdal, Klal, Tadiran, Discount Bank and the Tel Aviv Municipality to name a few.
Tal has coached and trained more than 750 coaches in his Coaching Academy, and his Executive Coaching & Leadership Program (ECLP) was offered at The Interdisciplinary Center Herzliya (IDC).
For the last twenty years, Mr. Ronen has been an international leader in developing models that apply these methodologies to provide Strategic Transformation Acceleration and Reboot Technology (S.T.A.R.T) solutions for organizations of all sizes, including non-profits, corporations, NGOs and municipal authorities.
Mr. Ronen initiated the design and philosophy for The TransFormNation™ Initiative in 2015. The TransFormNation™ model is the culmination of Tal Ronen's life work, having spent over 40 years on ongoing personal reboot work, labs, technologies and integration of multi-dimensional thinking that are at the core of the newest models. TransFormNation™ is focused on the development and application of transformation technologies that optimize individual and team performance with great velocity.
The TransFormNation™ Initiative is a program incubated at The YKC Center and implemented by Reboot Humanity.
YK Center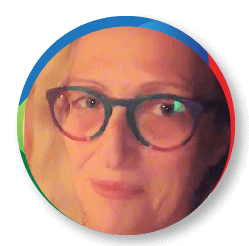 Dr. Tami Zilberg
Research fellow, Sustainability/CSR
Dr. Tami Zilberg is an Israeli expert on Social Responsibility, Sustainability and Impact Investing. She is the Chair of the Technical Committee in the Israel Standards Institution for the development of IS10000 – the standard for Social Responsibility, in addition to being the senior Israeli representative in WG/SR ISO26000 (the International Working Group for the ISO standard on Social Responsibility).
Currently, Dr. Zilberg is the Israeli representative in ISO26000 PPO (Post Publication Organization). Dr. Zilberg's work focuses on organizational transformations leading to more responsibility and better sustainable outcomes for all stakeholders.
Her work contributes to the developing and implementation of new management thinking in organizations from all sizes and sectors (private, governmental, NGOs). Her main research interest lies in the intersection of management strategies, economic theories and innovative solutions for the New Economy that will address the challenges of the 21st century.
YK Center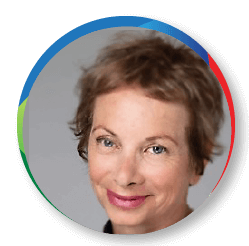 Dr. Orli Ronen
Head of the Urban Innovation and Sustainability Lab
Dr. Orli Ronen is the Head of the Urban Innovation and Sustainability Lab at the Porter School of Environmental and Social Studies, Tel Aviv University. The lab is a cooperation between the Porter School and Tel Aviv Municipality, focusing on city smartness and sustainability. The lab enables graduate students to work directly with policy makers in local authorities, helping them use environmental data to devise new sustainability programs and policies for their local area.
The lab is one of the first research venues focusing on Smart Cities. Dr. Ronen is a member of the National Smart City Standard Committee and the development team for Smart City Indicators in Israel. She recently collaborated with the local government association to develop and head the first in-service training for Smart Cities. Previously she headed the Heschel Center for Sustainability, one of Israel's leading environmental and social NGO's.
She also founded the The Heschel Center for Sustainability, a joint project with the Porter School, the Ministry of the Environment and ICLEI. Orli's research and policy interests include sustainable and smart urban communities, climate resiliency and expansion of local democratic mechanisms. She holds a PhD in Urban Planning from Tel Aviv University as well as a Master's Degree in Public Administration.
YK Center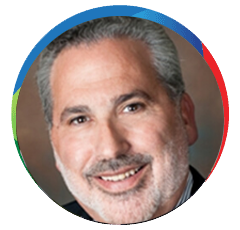 Shalom Elcott
North American GameChanger
Shalom Elcott is a specialist in the creation and management of start-up philanthropic endeavors, developing synergies that help foundations, high net worth families and philanthropists implement their visions. He has worked with a broad international array of funders on all aspects of philanthropy—including crafting vision, developing criteria for funding, distributing philanthropic grants, branding, marketing and evaluating programmatic success.
As the Founder and President of Index LLC, Shalom has spent over three decades developing philanthropic programs for municipalities, mental health organizations, veteran organizations, hospitals, universities, museums, community trusts, and local health services organizations. In its philanthropy practice, Index helps families and individuals identify the challenges most resonant with their values and goals, translate those challenges into opportunities and find real-world solutions; this includes providing support through the entire grant-making process—defining strategic direction, implementing strategy, sourcing high-impact potential grantees, developing new organizational platforms and creating long-term sustainable projects.
Over his career, Shalom has served as: Executive Director of The American Committee for the Tel Aviv Foundation; Special U.S. Liaison to the late Tel Aviv Mayor, Shlomo Lahat; Co-Founder and Director of The Neemanim Project: The Israel Air Force Center; President and CEO of The Ted Arison Family Foundation; Founding Director of "Matan - Your Way to Give", the United Way affiliate of Israel; President and Chief Executive Officer of Jewish Federation and Family Services in Orange County.
A partial list of Shalom's clients include: The Samueli Foundation, City of Hope, United Way International, Association for the Well-being of Soldiers, Women in Film Hollywood, Tel Aviv University, L.A. Bicentennial Commission, Ben Gurion University, AKIM, Sheba Medical Center, Rambam Medical Center, Yad Vashem, Beit Hatfusoth, The Investigative Project, Tel Aviv University, Dr. Miriam and Sheldon G. Adelson, Edita and Abraham Spiegel, Diana and Ira Riklis, Ana and Elie Schalit, Dr. Armand Hammer and the Guilford Glazer Family, The Russell Berrie Foundation, Goldie Hawn, Lilly and Nathan Shapell and the municipalities of Tel Aviv, Tiberius and Ariel.
Today, his most satisfying work involves engaging, igniting and guiding the next generation of philanthropic visionaries who pledge to make Earth a secure and hospitable home for present and future generations. He currently serves as: Advisor on Jewish and Israel Affairs for The Samueli Foundation; Director of Global Inspiration for the YK Center; and Co-Creator of the Meaningful Influencers Summit.
YK Center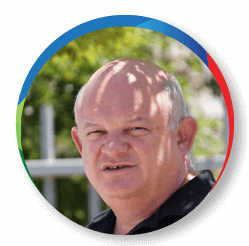 Dror Pockard
Chief Impact Officer
Dror Pockard is a Senior Executive with extensive international experience in building and leading start-up and large global operations and companies. Dror has over 30 years of experience in working as an executive and consultant in companies.
Dror spent 6 years in Amdocs as Head of their SI Organization, Division President of the CRM Division and Group President of the Amdocs Offering Group. After that, Dror served as CEO of Telrad, as CEO of eGlue Business Technologies (sold to Nice Systems) and CEO of Colibri Spindles. Dror was also the Country Manager for Ernst Young Management Consulting Practice in Israel.
Dror works closely with NGOs in education, children in need and serves as a mentor to businesses in the Israel periphery. He is on the board of Branco Weiss Institute and Yuvalim, and a member of the Daroma-Tzafona organization. Dror joined YK Center in 2016 to run the global expansion of its operations.
YK Center